Created in 1545, this is the oldest university botanical garden that still occupies its original location, retaining most of the features of the sixteenth-century structure.
Always a place of scientific research, cultural and didactic exchange, the garden was recognised as a UNESCO World Heritage Site in 1997, and recent extensions have made it even more spectacular.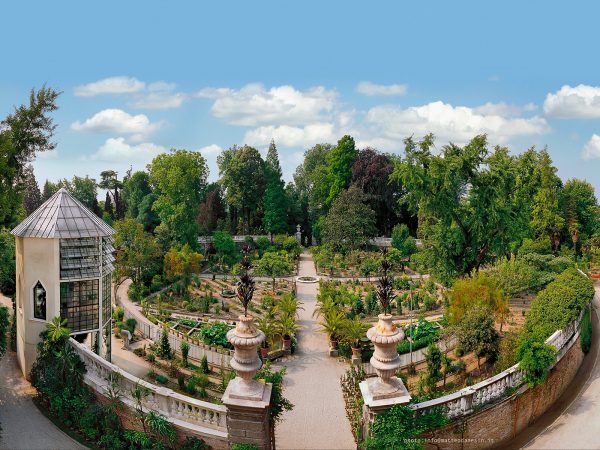 Botanical garden of the University of Padova – Photo by Matteo Danesin
In 2014, the Botanical Garden expanded its botanical heritage, inaugurating the Biodiversity Garden: five large greenhouses, covering an area of 2.2 hectares, offer a tour through five different biomes. In a mix of botany and anthropology, the Biodiversity Garden illustrates the history of the relationships between man and plants and accompanies the visitor to the discovery of the plants of the tropical rainforest, of the temperate, Mediterranean and arid areas. Between the ancient garden and the biodiversity garden, today it has over 3,500 species and numerous historic trees: first of all the Palm of St. Peter, planted in 1585, which literally enchanted the great poet and traveler Wolfgang Goethe during his trip to Padua in 1786. Info and methods of access on the site.