Kenny Random is the nom de plume of Andrea Coppo, who was born in Padua in 1971 and still lives and works in the city. His first graffiti work began appearing on the walls of Padua in the 1980s, and his art then expanded to include works combining canvas and everyday objects – a development fully reflected in his 2001 book Lies.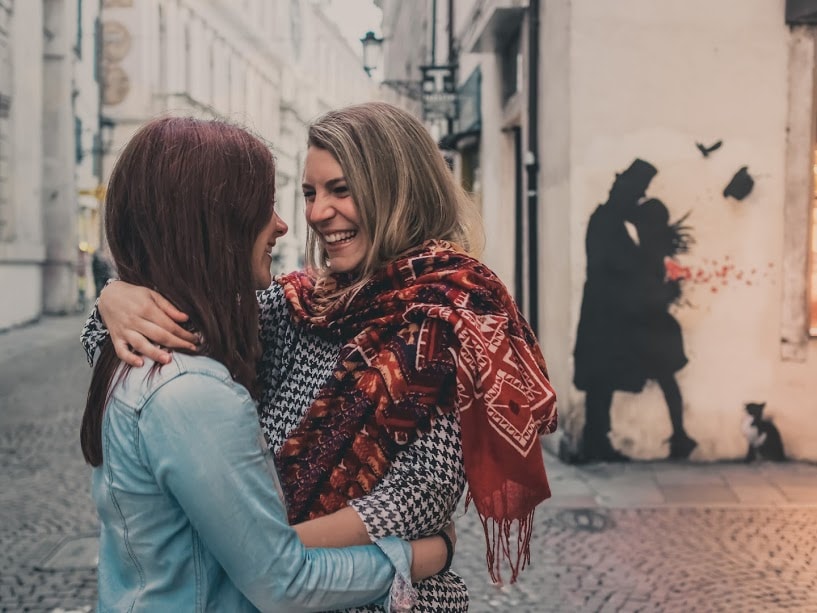 The city has gradually come to recognise his art: from the first anthropomorphic figures to Japanese anime – such as Conan and Heidi – and characters taken from cartoons (for example, Snoopy), up to his use of black-outlined stencil to heighten the emotional expressivity of his figures.
The walls of Padua have gradually acquired silhouettes of couples of lovers or perhaps the outlines of little girls reading. One figure that is omnipresent, however, is that of a man in a top hat, who might be playing with a cat or busy writing messages on a wall. This character has become the artist's alter ego, a symbol of his art.
With his murals to be found both in the city centre and in its industrial zones, Kenny Random's works are now seen as part of the urban fabric – so much so that work to restructure buildings often involves procedures to save these wall paintings.
In 2007 the Spazio Tindaci gallery in Padua held a one-man shop of K. Random's work, and in 2012 some were also displayed in Padua's San Gaetano Cultural Centre.
In December 2012, he undertook the project entitled The Gift. This involved placing 32 of his works around the city and then using his Facebook page to give clues as to where they were: those who found them became their legitimate owners. In December 2013 he repeated the operation with The Gift 2. This time he distributed around the city 23 medallions whose numbers corresponded to works he was giving away.