Not everyone knows that the man who invented the piano was a Paduan: Bartolomeo Cristofori. We know for certain the date of the first instrument – 1702 – and its first official name: 'harpsichord with forte [loud] and piano [soft]'. The descriptive name referred both to the possibility of playing notes at different volumes (depending upon how the keys were touched) and the fact that the instrument allowed for more flexible finger-work than was possible with a harpsichord.
The new instrument was an instant success throughout Europe, and of the various pianoforti constructed by Cristofori, one is now in Leipzig, one in New York and one in Rome.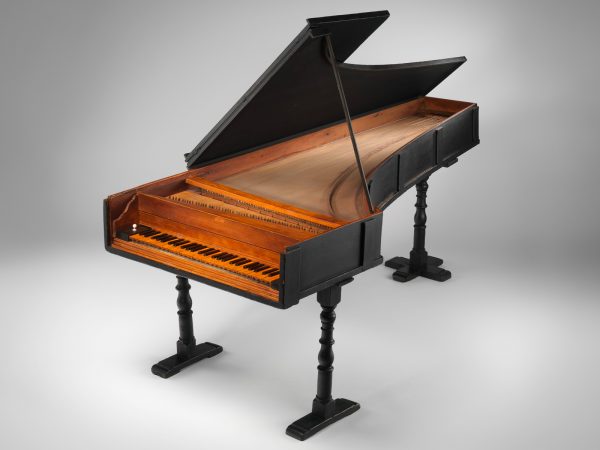 Another Paduan was the late lamented Claudio Scimone, who died in 2018 after a career as an orchestra conductor which had seen him perform more than 5,000 concerts throughout the world. The rich link betwwen Padua and music is also illustrated by the soprano Mara Zampieri and the composer Giuseppe Tartini (who died in the city).
One should also mention the flamboyant 'Vitaliano Lenguazza' University Orchestra, which has been invited play at numerous venues in Italy and abroad. Nor should one overlook Teresa Rampazzo, who taught at the Padua conservatory; her invention of electronic music is said to have been inspired by the sound of a piano which, in a moment of anger, she had pushed down some stairs.
Near Padua is Montagnana. One of the most beautiful walled towns in Europe, this small place can boast a total of four internationally renowned opera singers: Renato Bruson (born 1934), a baritone who has sung at the New York Metropolitan, Covent Garden Opera House (London) and La Scala (Milan) – to name put a few; Aureliano Pertile (1885- 1952), who was known as 'Toscanini's Tenor', and prior to his death in Milan had performed all over the world; Giovanni Martinelli (1885-1969), the first of 14 children and a singer who would become a fixture of the opera world in New York, the city where he died; the young tenor Christian Ricci, who received a memorable standing ovation at the Verona Arena in 2014 for his performance in Gounod's Roméo et Juliette.