This cake was created over a century ago, after the Unification of Italy, when a more urban-based cuisine emerged in Padua as in other cities. Over time it has also found a sizeable market aboard.
Along with Capone alla Canevera [Reed-cooked Capon] and Risotto Ricco [Rich Risotto], this is one of the three recipes that have been patented at the city's Chamber of Commerce.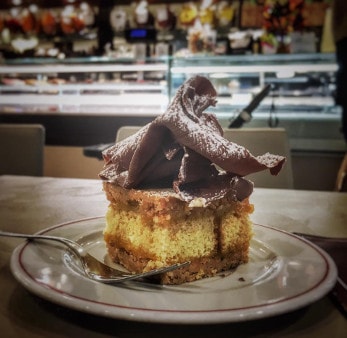 Ingredients: sugar, butter, ground almonds, flour, egg whites.
Recipe: Work the butter and sugar together, then sift in the OO flour and mix in the whipped egg whites. Lay the mix out in a cake tin at an even thickness of around 10 cm, then cook in a preheated oven at around 180°C for twenty minutes. You have to let the cake sit for a few hours, so that the ingredients settle together.